New Construction 47th Street
Our goal is to provide high quality, attractive, classic looking homes that will last generations. This recent project illustrates how we were able to do that, while maintaining the architectural integrity of the neighborhood. Our vision is to provide a holistic approach to building to achieve the vision of our clients; our expertise is the know-how of construction, as showcased by this project. The A Glimpse of the Process provides and overview of the project from start to finish, while the Process in Action provides an in depth visual view of how the project was completed. Custom Home Features will delve into specific aspects of the home that are unique to the project. If you have questions about your home, and would like to work with an experienced professional, click here to contact us now.
A Glimpse of the Process
The project started with a modest cottage-style home that needed so much work that it was more sensible to start anew. Demolition of the original structure afforded the opportunity to develop a new home with modern finishes and technology, while maintaining the "flavor" of the neighborhood.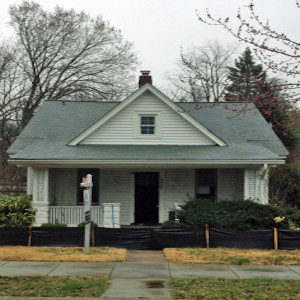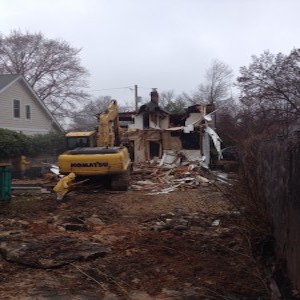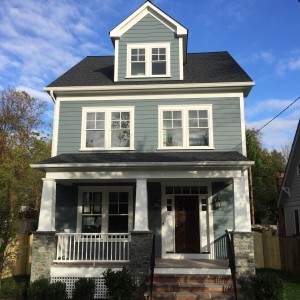 Process in Action
Here's some insight to the details and work required to re-develop this property into one made for modern family living, but architecturally integrated into the existing space and community.
Custom Home Features
This home features a gracious, welcoming porch and front walk with custom stone and millwork, that extends the entire width of the house. Coordinating, natural elements of two different types of stone for the walkway and columns, compliment the clean, traditional lines of the wood work in the railing and top portion of the columns, reminiscent of bungalows seen throughout the neighborhood.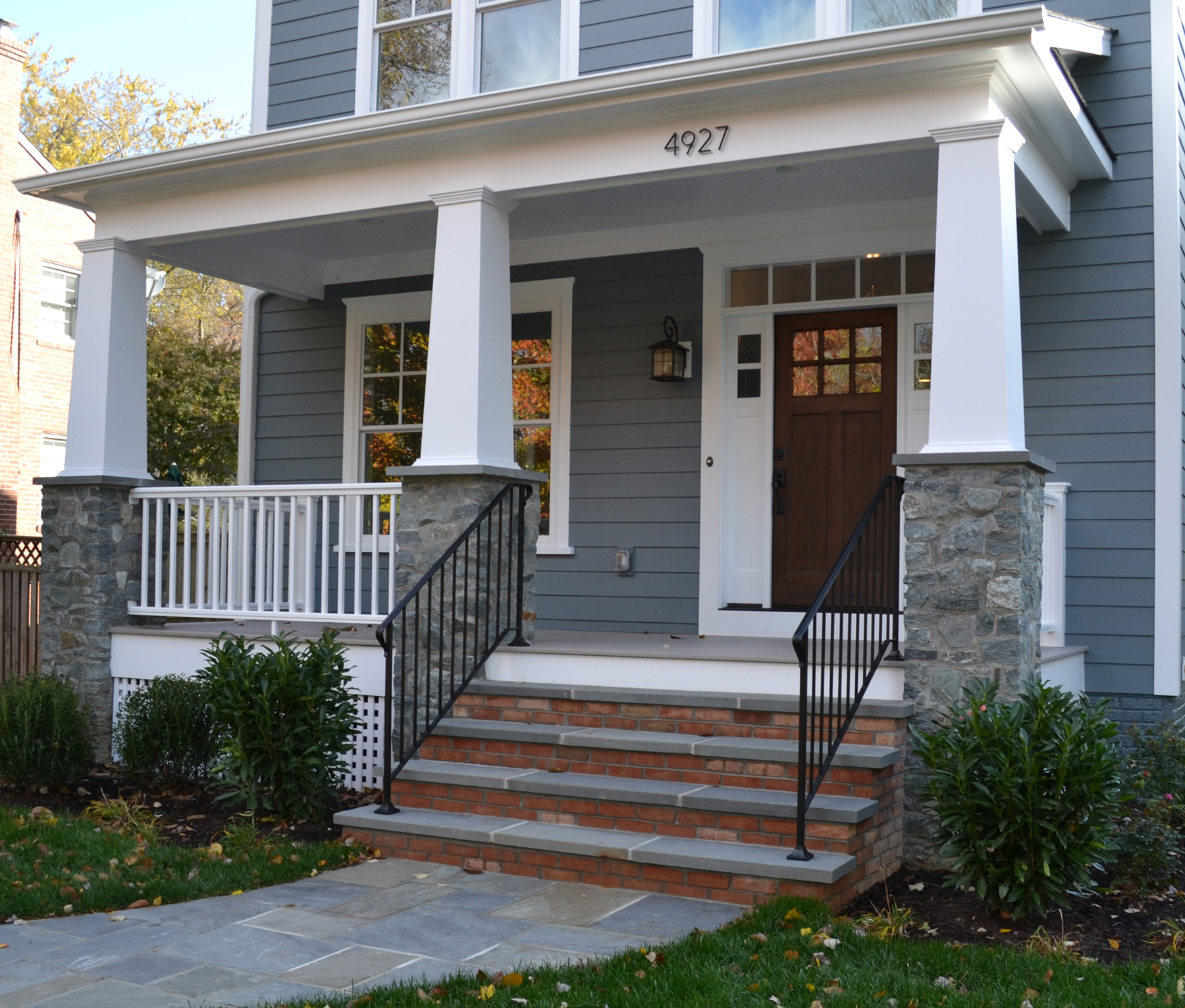 At it's completion, this property featured 4,200 finished square feet of living space, with 5 bedrooms and 4.5 bathroom, and many, thoughtful upgrades.
Dual Zone High Efficiency HVAC System
Low E / Argon SDL Windows
Hardi Plank Siding
30 year Architectural Shingles
Painted Maple Cabinets
3.25" Hard Wood Floors
Custom Trim Package
Wired for Home Security System, Cameras, Surround Sound and Speakers
9' ceilings
2 Laundry Rooms
8' Front Porch